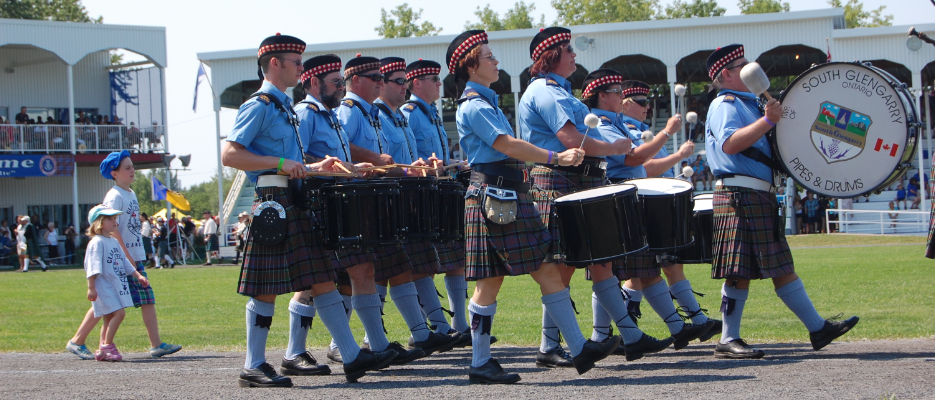 Curbside Garbage Collection
​Garbage must be placed at the curb for collection no earlier than 7:00 pm the evening before your collection day and no later than 7:00 am the morning of your collection.
---
Garbage & Recycling Collection Tool
Welcome to the Recycle Coach online waste information tool! Use this tool to view and download your own personalized collection schedule, sign up for reminders, and look up "what goes where."
Garbage & Recycling Collection Tool
---
Recycle Coach App
Never again lose track of your collection day with the Recycle Coach App. Set reminders and find out the proper disposal instructions for thousands of items. Click one of the buttons below, download the app and put in your address to access your collection information.
---
Garbage Reminders
Excess garbage is the responsibility of the property owner. Excess garbage can be taken to our Landfill site for disposal. Fees will apply.
Litter that is created as a result of crows or small animals ripping garbage bags open is the responsibility of the owner to clean up.
Garbage bags cannot weigh more than 23 kg (50 lbs.) each.
Appliances such as refrigerators, microwaves, dishwashers, freezers, washing machines, etc. are not accepted at the curb. Please refer to Landfill Site for disposal options or consider donating.
E-waste, tires and scrap metal items are also not accepted at the curb. Please refer to Household Hazardous Waste page for disposal options.
---
Need to report a problem with your garbage collection? Create a Service Request online anytime!
Garbage bag limit change: Frequently Asked Questions
1. What is this?
The garbage limit for households is being reduced from three bags to two bags every week starting November 28, 2022. This affects single-family households, each duplex, and townhouse complexes that currently receive curbside collection services from the Township of South Glengarry.
Please note:
The two bag limit equals 100 pounds (50lbs per bag) of garbage per collection.
Almost 90 per cent of households already set out two or fewer bags every week for collection.
This program change was approved by Township Council on December 20210.
Compared to other municipalities, the Township of South Glengarry offers generous collection programs. Some municipalities have full user pay (pay for every bag), and most have lower garbage limits, including weight limits (for example 18 kilograms/40 pounds, compared with our 23 kilograms/50 pounds).
2. Why is the garbage limit being reduced?
This new bag limit will help make the Township be more environmentally sustainable by increasing diversion, preserving landfill space, saving natural resources and reduce our impact on climate change.
3. I generate a lot of waste/have a large family. What should I do?
Reduce and reuse as much as you can. Try to buy items with packaging that is accepted in our recycling program.
Sort and recycle more. According to studies, approximately 60 per cent of material in the average garbage bag can be sorted into the blue box. Additional and replacement blue boxes are available at our municipal office for $10.00.
Take advantage of programs we offer such as the Household Hazardous Waste and the Large Item Pick Up.
Get the information you need. Check our website
4. I have a medical condition that generates additional garbage. Will there be any changes to the Application for Authorized Waste Exemption Program?
No, please continue to contact us to apply for or renew your exemption.
5. Won't this cause an increase in illegal dumping?
With any change to waste programs, there is a potential for an increase in illegal dumping. Since the majority of households already meet the lowered curbside limit, illegal dumping should be minimal.
Collection crews will continue to enforce overweight garbage bags and will sticker and leave behind unacceptable items.
6. My Family has children in diapers, is this waste exempted for the 2-bag limit?
Yes, Diapers must be bagged in clear plastics bags in order to be exempted. No limit to this type of waste.
Authorized Exemptions
Residents who need an exemption should contact Infrastructure Services for an application form. The request will be reviewed by administration. Once complete, the applicant will be contacted by staff to make arrangements for bag tags.

The form is only for those who cannot meet the bag limit. To complete the online form, please click here
Diversion
Some items aren't accepted for collection at the curb. That's because they need to be sorted, or diverted, from the landfill. You can bring them directly to the landfill sites, where they can be dropped off at specific sorting locations. Large items, wood, tires, appliances, mattresses, and construction waste have to be brought directly to the landfill.
Branches, leaves, and yard waste are collected seasonally.
Electronics must be brought to the landfill site.
Household hazardous waste and electronic waste can be brought to the Cornwall Landfill (located at 2590 Cornwall Centre Road) hazardous waste depot is open four times a month, except in winter: check out the schedule.
Household hazardous waste is not collected curbside it must be taken to the depot located at 2590 Cornwall Centre Road.
Proof of South Glengarry residence is required.
Winter Waste Collection
Winter poses many challenges – especially when it comes to waste collection.
Please take note of these tips to ensure your waste is not left behind.
When:
Waste must be set out by 7 a.m.
If it snows overnight, be sure to pull your waste out of the snow before 7 a.m.
If more than 5 centimetres of snow is expected, please wait until morning to shovel out a spot and set out your waste.
Where:
Place bins and bags in your shoveled driveway
Waste should never be placed on the sidewalk, as it creates a hazard for pedestrians and snowplow operators.
Waste should never be placed on the road, as it creates a hazard for drivers and snowplow operators.
Waste will be left behind if it is placed on a snowbank, is buried in the snow, or is frozen into the bin.
Everyone deserves a safe work environment. Waste rules are in place to ensure the health and safety of waste collection staff. When waste is left behind, it is often because it is unsafe for the contractor to collect.
Diaper Exemption
Diapers are exempt from the bag limit. Here's how it works:
Residents should set out diapers in clear plastic bags (not blue recycling bags).
These bags will not count towards the bag limit.
The bags should only contain diapers – no other waste is accepted.
Residents do not need to apply for this exemption – everyone is eligible.
Bag Tags: Where to buy them and how to use them
The bag tag program was started in South Glengarry to reduce waste and promote recycling. The bag tags help offset the total cost of the curbside garbage collection program.
Bag tags may be purchased by credit card here and mailed to you. Bag tags are sold in sheets of 10 for $20.00, with an option to purchase between one (1) and five (5) sheets at a time. Shipping fees will apply. Please add $1.50 for mailing costs.
Bag tags, in any quantity, may be purchased in person at the Municipal Office (6 Oak Street, Lancaster.)
Tags should be attached to the top of the bag in a visible manner and not the container. Tags should not be cut or altered. They should be securely attached to the bag(s) so that they don't blow away and cannot be removed.
Where to get a Composter
Backyard composters will be available from the Township Office for $60.00 each plus HST. - Limited quantities
Helpful Links
2023 Garbage & Recycling Calendar