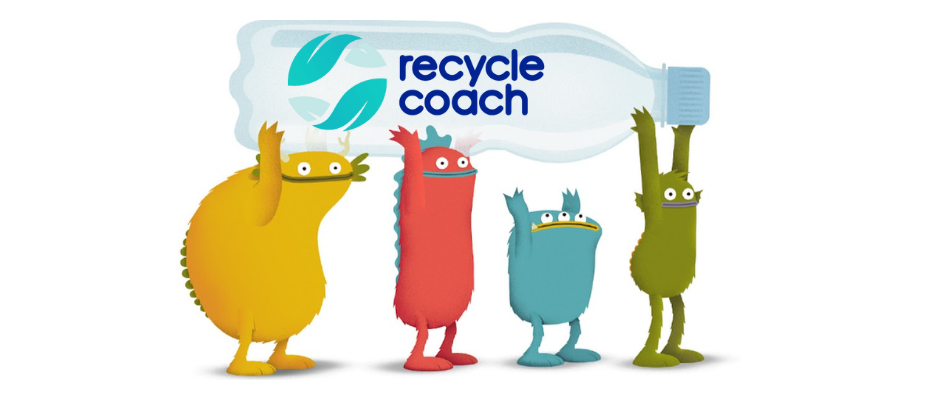 Recycle Coach
Never again lose track of your collection day with Recycle Coach App. Set reminders and find out the proper disposal instructions for thousands of items. Click one of the buttons below, download the app and put in your address to access your recycling information.
Click here to download for iPhone.
Click here to download for Android.
---
Recycling Day Reminders
Blue boxes must be placed at the curb no earlier than 7:00 pm the night before your collection day and no later than 7:00 am the morning of collection, rain or shine. If you have accidentally discarded something that cannot be recycled, it will be left.
Recycling boxes will not be emptied if items other than acceptable recycling materials are present in the box.
Flatten all large boxboard and cardboard, bundle and tie in dimensions no larger than 75cm x 75cm x 20cm (30" x 30" x 8") and place beside black box. If placing large boxboard and cardboard inside the black box, please ensure all material is flattened and no longer than 75cm (30").
No need to place cans, plastics or glass into separate plastic bags in the blue box. It will all be separated at the recycling depot. Please rinse out containers.
Rinse all containers to remove all food residue before placing them in the recycling box.
Blue boxes can be obtained from the Municipal Office: 6 Oak Street, Lancaster ON - $10.00 for a large bin
---
Recyclepedia
Visit the Recyclepedia for a list of acceptable blue box items, as well as for instructions on how to prepare your items for recycling pick up.
---
Need to report a problem with your recycling collection?
---
Helpful Links