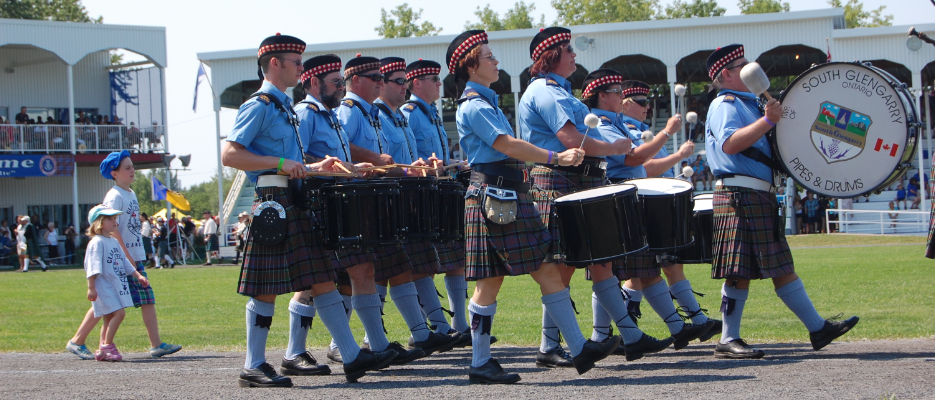 **Effective November 29, 2021 the Township will be implementing weekly residential recycling collection.**
Recycling Collection
Your waste must be at the curb after 7 p.m. the day before your collection, or before 7 a.m. the day of collection.
There is no limit to the amount of recycling you can set out.
You can put all your recycling into the same container: it doesn't need to be sorted.
Set out your recycling in a container or box. It shouldn't weigh more than 50 pounds or 22 kilograms.
Large cardboard can be placed in a cardboard box, or tied together, with dimensions no bigger than 75 centimetres by 75 centimetres by 75 centimetres.
95L bins are acceptable. Please note that if the bin does not have a bar or lip then all materials inside must be bagged. Not all 95L bins are tippable.
Winter poses many challenges – especially when it comes to waste collection. Please take note of these tips to ensure your waste is not left behind.
When:
Waste must be set out by 7 a.m.
If it snows overnight, be sure to pull your waste out of the snow before 7 a.m.
If more than 5 centimetres of snow is expected, please wait until morning to shovel out a spot and set out your waste.
Where:
Place bins and bags in your shoveled driveway or on a shoveled-out part of the boulevard.
Waste should never be placed on the sidewalk, as it creates a hazard for pedestrians and snow plow operators.
Waste should never be placed on the road, as it creates a hazard for drivers and snow plow operators.
Waste will be left behind if it is placed on a snowbank, is buried in the snow, or is frozen into the bin.
Everyone deserves a safe work environment. Waste rules are in place to ensure the health and safety of waste collection staff. When waste is left behind, it is often because it is unsafe for the contractor to collect.
Accepted Recyclables
Plastic Container
Plastic food, beverage and cleaning containers with recycling numbers 1-5 on the bottom are accepted for recycling. Please rinse all containers.
Dispose of small plastic and foil lids, caps, pumps and sprayers. Recycle tubs with their lid attached.
Glass Bottles and Jars
Remove lids and rinse; recycle metal lids and dispose of plastic ones.
Metal Cans and Aluminum Foil
All food and beverage cans - please rinse
Metal paint cans - recycle lids separately
Aerosol cans - remove and recycle caps separately
Clean foil wrap and foil containers (no lids unless they are 100% aluminum)
Paper Containers
Tetra Pak cartons (juice boxes, soup/stock cartons, etc.) - dispose of straws, plastic wrap, etc.
Gable top cartons like the ones used for milk, cream and juice
Cardboard cans and boxes with a plastic lining like the ones used for potato chips, frozen juice, household cleansers and dish washing detergent
Household Paper
Newspaper & inserts, magazines, calendars
Envelopes (with or without window), office paper, advertisements & flyers
Gift wrap & wrapping paper made of 100% paper
Paper towel cores, paper egg cartons
Cartons
Boxboard boxes (cereal, shoes, etc) - remove and discard plastic windows and non-paper inserts. Please flatten.
Corrugated cardboard - flatten and tie in bundles no larger than 1 m x 1 m x 30 cm (39" x 39" x 12")
Non Accepted Recyclables
Styrofoam packaging, cups, trays and take out food containers
Disposable party cups
Appliances, toys, CD cases, plastic hangers
Broken glass, window & mirror glass, light bulbs
Drinking glasses, plates, dishes, mugs, cookware, etc.
Paper towels, tissues, napkins, etc.
Wax paper, waxed cardboard
Paper take-out food containers, plastic tableware
Potato chip & snack food bags
Plastic coated paper such as pet food bags
Coat hangers, cutlery, pots/pans, screws, nails, etc.
Propane cylinders, containers that once contained Household Hazardous Waste (e.g. oil containers, etc.)
Garden hose, rope
Commercial shrink wrap (used on skids and packaging)
Amazon bags/postage bags
Bubble wrap
Cellophane used in gift wrapping
"Crinkly plastic"
Black plastic
Film packaging for non food related products (ie building material bags, cement bags etc)