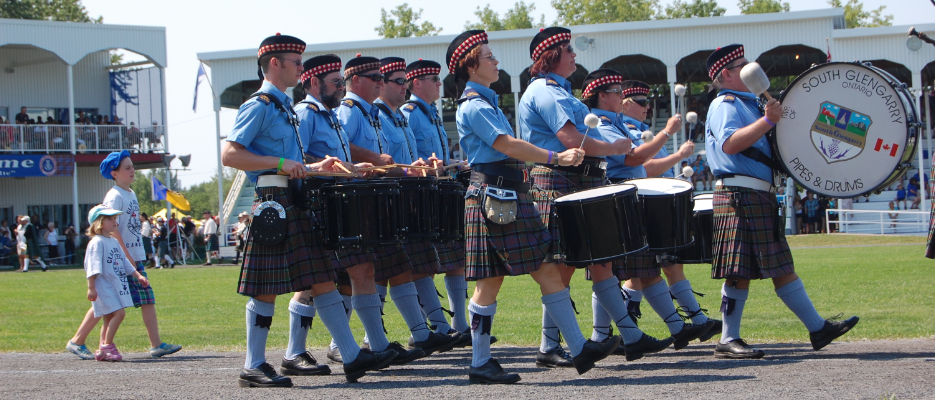 Recycling Collection
Recycling is collected weekly.
There is no limit to the amount of recycling.
Place your recycling at the curb before 7:00a.m on your designated collection day.
Reminders:
Packaging foam is not recyclable.
Styrofoam is not recyclable.
Your waste must be at the curb after 7 p.m. the day before your collection, or before 7 a.m. the day of collection.
There is no limit to the amount of recycling you can set out.
You can put all your recycling into the same container: it doesn't need to be sorted.
Set out your recycling in a container or box or clear/blue bag. It shouldn't weigh more than 50 pounds or 22 kilograms.
Large cardboard boxes can be folded down, tied in bundles 75 cm x 75 cm (24" x 24" x 24") and placed beside your recycling pile.
95 gallon bins are acceptable. Please note that if the bin does not have a bar or lip then all materials inside must be bagged. Not all 95 gallon bins are tippable.
Winter Collection
Winter poses many challenges – especially when it comes to waste collection. Please take note of these tips to ensure your waste is not left behind.
Where:
Place bins and bags in your shoveled driveway or on a shoveled-out part of the boulevard.
Waste should never be placed on the sidewalk, as it creates a hazard for pedestrians and snow plow operators.
Waste should never be placed on the road, as it creates a hazard for drivers and snow plow operators.
Waste will be left behind if it is placed on a snowbank, is buried in the snow, or is frozen into the bin.
Everyone deserves a safe work environment. Waste rules are in place to ensure the health and safety of waste collection staff. When waste is left behind, it is often because it is unsafe for the contractor to collect.
Accepted Recyclables - please: if you're not sure where an item belongs in the recycling, use the Recycle Coach App, or throw it away.
Plastic Container
Plastic food, beverage and cleaning containers with recycling numbers 1-5 on the bottom are accepted for recycling. Please rinse all containers.
Dispose of small plastic and foil lids, caps, pumps and sprayers. Recycle tubs with their lid attached.
Glass Bottles and Jars
Remove lids and rinse; recycle metal lids and dispose of plastic ones.
Metal Cans and Aluminum Foil
All food and beverage cans - please rinse
Metal paint cans - recycle lids separately
Aerosol cans - remove and recycle caps separately
Clean foil wrap and foil containers (no lids unless they are 100% aluminum)
Paper Containers
Tetra Pak cartons (juice boxes, soup/stock cartons, etc.) - dispose of straws, plastic wrap, etc.
Gable top cartons like the ones used for milk, cream and juice
Cardboard cans and boxes with a plastic lining like the ones used for potato chips, frozen juice, household cleansers and dish washing detergent
Household Paper
Newspaper & inserts, magazines, calendars
Envelopes (with or without window), office paper, advertisements & flyers
Gift wrap & wrapping paper made of 100% paper
Paper towel cores, paper egg cartons
Cartons
Boxboard boxes (cereal, shoes, etc) - remove and discard plastic windows and non-paper inserts. Please flatten.
Corrugated cardboard - flatten and tie in bundles no larger than 1 m x 1 m x 30 cm (39" x 39" x 12")
Non Accepted Recyclables
Styrofoam packaging, cups, trays and take out food containers
Disposable party cups
Appliances, toys, CD cases, plastic hangers
Broken glass, window & mirror glass, light bulbs
Drinking glasses, plates, dishes, mugs, cookware, etc.
Paper towels, tissues, napkins, etc.
Wax paper, waxed cardboard
Paper take-out food containers, plastic tableware
Potato chip & snack food bags
Plastic coated paper such as pet food bags
Coat hangers, cutlery, pots/pans, screws, nails, etc.
Propane cylinders, containers that once contained Household Hazardous Waste (e.g. oil containers, etc.)
Garden hose, rope
Commercial shrink wrap (used on skids and packaging)
Amazon bags/postage bags
Bubble wrap
Cellophane used in gift wrapping
"Crinkly plastic"
Black plastic
Film packaging for non food related products (ie building material bags, cement bags etc)
and more - If unsure please contact HGC at 613-933-0202
Call2Recycle (Battery Recycling Program)
About Call2Recycle® Call2Recycle Canada, Inc., is a national not-for-profit battery collection and recycling organization, that operates a national program called Call2Recycle®. Call2Recycle is Canada's first and largest program of its kind and is the provincially-approved consumer battery collection and recycling program for British Columbia, Saskatchewan, Manitoba, Quebec and Prince Edward Island.
In Ontario, Call2Recycle operates as a registered Producer Responsibility Organization (PRO) according to the Ontario Batteries Regulation. Call2Recycle operates a voluntary consumer battery collection and recycling program in all other provinces. Call2Recycle is committed to protecting and preserving the environment by keeping consumer batteries out of landfill and since launching in Canada in 1997, has safely and responsibly collected and recycled 22 million kilograms of batteries.
Call2Recycle accepts household batteries (weighing up to 5 kg) for recycling through its network of more than 9,000 collection locations across Canada including retail and business organizations, government, and municipal depots. Call2Recycle meets and exceeds the most rigorous recycling standards for safe battery recycling and management. How Our Program Works With support from over 300 stewards, Call2Recycle® is the premier battery recycling service provider to organizations, communities, and companies across Canada. Our unbeatable approach allows us to manage your batteries responsibly and seamlessly, while lessening the burden on you.
From processing standards to collection efforts, from data reporting to environmental compliance, this program is built on a reputation of transparency, quality, service excellence, and safety – nothing is compromised. Small or large quantities? One-time shipment or continuous? Our best-in-class team will work with you to determine which free program option – pre-paid collection boxes or bulk shipping – best meets your needs. The program is easy as 1-2-3. 1 – Enroll as a collection site and order your collection materials. 2 – Once you receive your collection kits, begin collecting. 3- When your boxes are full, simply close them up and send using the affixed, postage-paid label. New boxes will be sent to you, saving you time.
Wants to drop off your batteries? Stop by our Municipal Office, located at 6 Oak Street Lancaster, ON or the CharLan Recreation Centre (19740 John Street, Williamstown, ON)
Purchase Recycling Bins
You can purchase a new large recycling bin at the Municipal Office located at 6 Oak Street, Lancaster ON
Large bin: $10.00