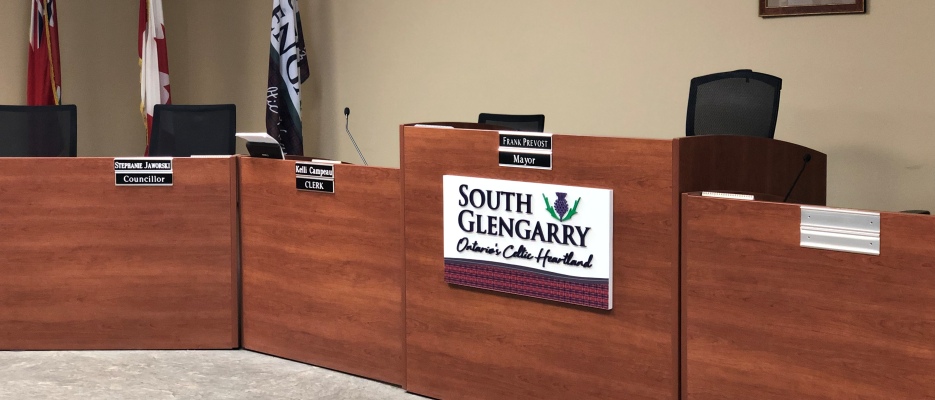 Council Meeting Schedule
Regular Council Meetings are held on the first and third Monday of each month. In the event that a meeting would fall on a holiday, it is rescheduled for the Tuesday of that week.
All regular meetings are held at 7:00 pm in Council Chambers at the Township office located at 6 Oak Street in Lancaster.
2022 Council Meetings

| Meeting Date | Meeting Type | Agenda Package | Minutes | Video Recording |
| --- | --- | --- | --- | --- |
| January 13, 2022 | Special | Agenda | Minutes | WATCH HERE |
| January 17, 2022 | Regular | Agenda | Minutes | WATCH HERE |
2021 Council Meetings
| Meeting Date | Meeting Type | Agenda Package | Minutes | Video Recording |
| --- | --- | --- | --- | --- |
| January 18, 2021 | Regular | Agenda | Minutes | WATCH HERE |
| February 1, 2021 | Regular | Agenda | Minutes | WATCH HERE |
| February 16, 2021 | Regular | Agenda | Minutes | WATCH HERE |
| February 25, 2021 | Special | Agenda | Minutes | WATCH HERE |
| March 1, 2021 | Regular | Agenda | Minutes | WATCH HERE |
| March 15, 2021 | Regular | Agenda | Minutes | WATCH HERE |
| March 30, 2021 | Special | Agenda | Minutes | WATCH HERE |
| April 6, 2021 | Regular | Agenda | Minutes | WATCH HERE |
| April 19, 2021 | Regular | Agenda | Minutes | WATCH HERE |
| May 3, 2021 | Regular | Agenda | Minutes | WATCH HERE |
| May 17, 2021 | Regular | Agenda | Minutes | |
| May 31, 2021 | Special | Agenda | Minutes | |
| June 7, 2021 | Regular | Agenda | Minutes | WATCH HERE |
| June 11, 2021 | Special | Agenda | Minutes | WATCH HERE |
| June 21, 2021 | Regular | Agenda | Minutes | WATCH HERE |
| July 5, 2021 | Regular | Agenda | Minutes | WATCH HERE |
| July 19, 2021 | Regular | Agenda | Minutes | WATCH HERE |
| August 3, 2021 | Regular | Agenda | Minutes | WATCH HERE |
| August 16, 2021 | Special | Agenda | Minutes | WATCH HERE |
| September 7, 2021 | Regular | Agenda | Minutes | WATCH HERE |
| September 17, 2021 | Regular | Agenda | Minutes | WATCH HERE |
| October 4, 2021 | Regular | Agenda | Minutes | WATCH HERE |
| October 18, 2021 | Regular | Agenda | Minutes | WATCH HERE |
| November 1, 2021 | Regular | Agenda | Minutes | WATCH HERE |
| November 5, 2021 | Special | Agenda | Minutes | WATCH HERE |
| November 15, 2021 | Regular | Agenda | Minutes | WATCH HERE |
| November 19, 2021 | Special | Agenda | Minutes | WATCH HERE |
| December 6, 2021 | Regular | Agenda | Minutes | WATCH HERE |
| December 9, 2021 | Special | Agenda | Minutes | WATCH HERE |
| December 20, 2021 | Regular | Agenda | Minutes | WATCH HERE |
2020 Council Meetings
January 13, 2020 Regular Meeting
January 17, 2020 Special Meeting
January 24, 2020 Special Meeting
February 3, 2020
February 18, 2020 Regular Meeting
March 2, 2020 Regular Meeting
March 3, 2020 Special Meeting
March 15, 2020 Special Meeting
March 16, 2020 Regular Meeting
April 6, 2020 Special Meeting
April 6, 2020 Regular Meeting
April 20, 2020 Regular Meeting
May 4, 2020 Regular Meeting
May 19, 2020 Regular Meeting
June 1, 2020 Regular Meeting
June 15, 2020 Regular Meeting
July 6, 2020 Regular Meeting
July 20, 2020 Regular Meeting
August 4, 2020 Special Meeting
August 4, 2020 Regular Meeting
September 8, 2020 Regular Meeting
September 21, 2020 Regular Meeting
October 5, 2020 Regular Meeting
October 19, 2020 Regular Meeting
November 2, 2020 Regular Meeting
November 6, 2020 Special Meeting
November 16, 2020 Regular Meeting
November 20, 2020 Special Meeting
December 7, 2020 Special Meeting
December 7, 2020 Regular Meeting
December 21, 2020 Regular Meeting
2019 Council Meetings
January 21, 2019 Special Meeting
January 21, 2019 Regular Meeting
February 4, 2019 Special Meeting
February 4, 2019 Regular Meeting
February 15, 2019 Special Meeting
February 19, 2019 Regular Meeting
March 4, 2019 Regular Meeting
March 15, 2019 Special Meeting
March 18, 2019 Regular Meeting
March 22, 2019 Budget Meeting
April 1, 2019 Regular Meeting
April 9, 2019 Special Meeting
April 15, 2019 Regular Meeting
July 2, 2019 Regular Meeting
July 12, 2019 Special Meeting
July 15, 2019 Regular Meeting
August 6, 2019 Regular Meeting
September 3, 2019 Regular Meeting
September 16, 2019 Regular Meeting
October 7, 2019 Regular Meeting
October 15, 2019 Special Meeting
October 22, 2019 Regular Meeting
November 4, 2019 Regular Meeting
November 8, 2019 Special Meeting
November 15, 2019 Special Meeting
November 18, 2019 Regular Meeting
November 22, 2019 Special Meeting
November 25, 2019 Special Meeting
December 2, 2019 Special Meeting
December 2, 2019 Regular Meeting
December 16, 2019 Regular Meeting