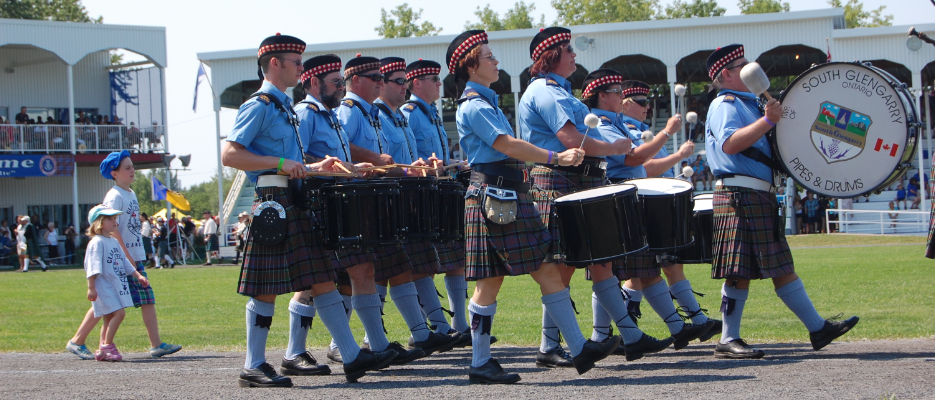 Township of South Glengarry
6 Oak Street, P.O. Box 220,
Lancaster, ON K0C 1N0
Phone: 613-347-1166
Fax: 613-347-3411
Office Hours: Monday to Friday from 8:30 am to 4 pm, except statutory holidays.
COVID-19 UPDATE:
The Township of South Glengarry's municipal office at 6 Oak Street, in Lancaster, all recreation facilities, community centres, SDG libraries, and fire stations are currently closed to the public. While there will be no public access to these premises until further notice to ensure the health of our residents and staff, we encourage residents to please email or call staff at the numbers below. Thank you for your patience and understanding during this time.
For emergency information - please scroll to the bottom of this page or view the image below.
Council
Corporate Services - Administration
Name
Position
Phone
Tim Mills
Chief Administration Officer
613-347-1166 ext. 227
or Send Email

Crystal LeBrun
Executive Assistant

613-347-1166 ext. 255

or Send Email

Cyndi DeVries

Human Resources Advisor

613-347-1166 ext. 225
or Send Email
Kaylyn MacDonald
Deputy Clerk
613-347-1166 ext. 223
or Send Email
Meggin Roberts
Communications Coordinator
613-347-1166 ext. 222
or Send Email
Corporate Services - Finance
Name
Position
Phone
Lachlan McDonald
Manager of Corporate Services
& Treasurer
613-347-1166 ext. 263
or Send Email
Anne Lalonde
Accounts Receivable
613-347-1166 ext. 233
or Send Email
Cathy McKay
Accounts Payable
613-347-1166 ext. 226
or Send Email
Erin McEvoy
Receptionist
613-347-1166 ext. 224
or Send Email
Planning, Building & Enforcement
Name
Position
Phone
Joanne Haley
General Manager Community Services
& Emergency Management Coordinator

613-347-1166 ext. 231
or Send Email

Gary Poupart
Director of Development &
Chief Building Official
613-347-1166 ext. 232
or Send Email
Chris Raabe
Manager of By-Law Enforcement &
Deputy Chief Building Official

613-347-1166 ext. 265

or Send Email

Amanda Davidson
Planning & Building Information Officer
613-347-1166 ext. 258
or Send Email
Veronique Brunet
Property Standards & By-Law Enforcement

613-347-1166 ext. 221

or Send Email

Meagan Bingley
Acting Economic Development &
Tourism Coordinator

613-347-1166 ext. 264

or Send Email
Infrastructure Services
Name
Position
Phone
Ewen MacDonald
General Manager Infrastructure Services

or Send Email

Marc Giroux
Roads Patrol
613-551-5165
or Send Email
Dillen Seguin
Director of Water & Waste-Water
613-931-3036
or Send Email
Recreation, Parks & Facilities
Name
Position
Phone
Rick Ladouceur
Director of Recreation
613-347-2411 ext. 32
or Send Email
Cathy MacDonell
Recreation Facilitator
613-347-2411 ext.21
or Send Email
Natalie Charette
Program Coordinator
613-347-2411 ext.22
or Send Email
Fire Services
| | | |
| --- | --- | --- |
| Name | Position | Phone |
| Dave Robertson | Fire Chief | 613-347-2500 or Send Email |
| | | |
| --- | --- | --- |
| Services | Phone | Website |
| Burn Permits | 613-703-5015 | |
Animal Control
| | | |
| --- | --- | --- |
| Name | Position | Phone |
| Kevin Casselman | Animal Control Officer | 613-551-6510 |
| | |
| --- | --- |
| Emergency After-Hour Services | Phone |
| County Roads Emergency | 613-930-3578 |
| Township Roads Emergency | 613-551-5165 |
| Water/Wastewater Emergency | 613-551-4457 |
| | |
| --- | --- |
| Township of South Glengarry Holiday Closures | |
| Wednesday, July 1, 2020 | Canada Day |
| Monday, August 3, 2020 | Civic Holiday |
| Monday, September 7, 2020 | Labour Day |
| Monday, October 12, 2020 | Thanksgiving Day |
| Wednesday, November 11, 2020 | Remembrance Day |
| Friday, December 25, 2020 | Christmas Day |