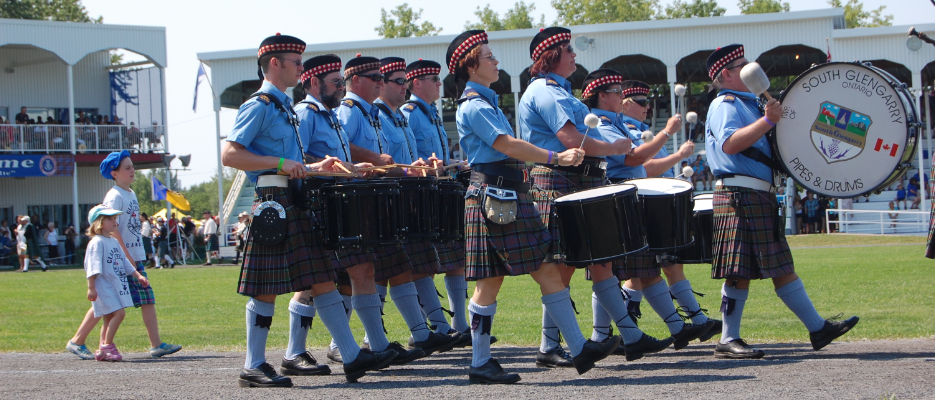 South Glengarry First Responders Receive OPP Commissioner's Commendation Awards
LANCASTER, Ontario, October 16, 2019 – On October 9, 2019, members from the SDG, OPP, RCMP, SDG Paramedics and the South Glengarry Fire Services staff were recognized at the Ontario Provincial Police East Region Headquarters Awards Ceremony in Smith Falls. These first responders received OPP Commissioner's Commendation Awards for their assistance in 2017 at an aircraft crash that occurred in a wetland on the east side of County Road 27 on Summerstown Road.
On September 25, 2017, at 10:00 pm, the South Glengarry Fire Service was requested to attend a downed aircraft with the assistance of Cornwall SDG Paramedics and members of the Ontario Provincial Police.
The aircraft was found in a wetland and forested area near Airport Road and County Road 27. The plane had a single occupant with significant injuries due to the crash. Extrication services were needed due to the heavy damage to the plane.
There were considerable hazards and difficulties with the rescue since the plane came to rest in approximately half a metre of water and wetland surrounded by forest. The plane's fuel tanks had ruptured leaving aviation fuel throughout the area.
Due to the excellent teamwork between Fire Service members, the OPP and Paramedics, the pilot was quickly assessed, extricated, packaged and removed from the site to be transported to the Cornwall Community Hospital. The pilot survived the incident and has since recovered.
"The Township of South Glengarry extends congratulations to the South Glengarry Fire Services for their constant professionalism and work effort that continues to demonstrate their incredible value and commitment to our community," stated Fire Chief Dave Robertson.
The following members of the South Glengarry Fire Service received the OPP Commissioner's Commendation Award:
Deputy Chief Blake McDonell, Deputy Chief Brian Poirier, Assistant Deputy Chief Roger Robinson, Captain Daniel Cholette, Captain Jason Trottier, Fire Fighter Gary Hicks, Fire Fighter Ryan MacDonald, , Fire Fighter Ian McDonald, Fire Fighter James Levac, Fire Fighter Christopher Kentell, Fire Fighter James Martell, Fire Fighter Robert Pilon, Fire Fighter Kevin Vivaraies
For more information, contact Dave Robertson, Fire Chief, at dave.robertson@southglengarry.com
-30-